Announcement about Workplace Meetings
Dear exibitor, Dear partner,
On February 9, 2021, the French Parliament voted to extend the state of health emergency so that professional events in general and trade shows in particular will not be able to be held during this period.
As a result, Workplace Meetings will not be able to open on 6 April as originally planned, nor will Workspace Expo and le Salon des Achats et de l'Environnement de Travail, which were scheduled to open on 25 May.
However, we had anticipated this announcement and were working on alternatives. To this end, we have blocked new dates: the first fortnight of June in Cannes for Workplace Meetings and 22-24 June in Paris for Workspace Expo and the Salon des Achats et de l'Environnement de Travail.
Aware of the proximity of these dates for these events, we will give priority to holding one or the other depending on the sanitary conditions, the authorized capacities and if all the parameters for success are met.
June indeed seems to us a potentially plausible month for the holding of our shows. It was at this time last year that the virus was least virulent. This is evidenced by the low number of cases recorded throughout this month, no doubt due to the arrival of summer, which has boosted the population's immunity.
In addition, vaccines were not available as they are now.
This is why we cannot ignore the fact that these fairs can be held in very good conditions on these dates.
Nevertheless, we are continuing to follow the evolution of the health situation, the impact of vaccination and government announcements with the greatest attention and are working on other possibilities during the second half of the year.
Since the beginning of this health crisis, our main objective has been to be able to open our trade shows under the best possible conditions and at the best possible date for all those involved in our events, whether they are exhibitors, top decision-makers, visitors or, of course, partners, in strict compliance with the health measures recommended by the Government.
This is what we successfully achieved last September for IT  & IT Security Meetings, Security/Safety & Prevention Meetings, Hotel&Restaurant Meetings and Heavent Meetings.
We will therefore keep you informed of the evolution of the situation and its repercussions on the exhibition(s) you attend.
We would like to express our gratitude for your patience and understanding.
For more information:
Laurent Botton
Exhibition Director
Direct Line: +33 (0)1 41 18 86 39
Email : lbotton@weyou-group.com
BECOME TOP DECISION-MAKERS
YOUR ONE TO ONE APPOINTMENT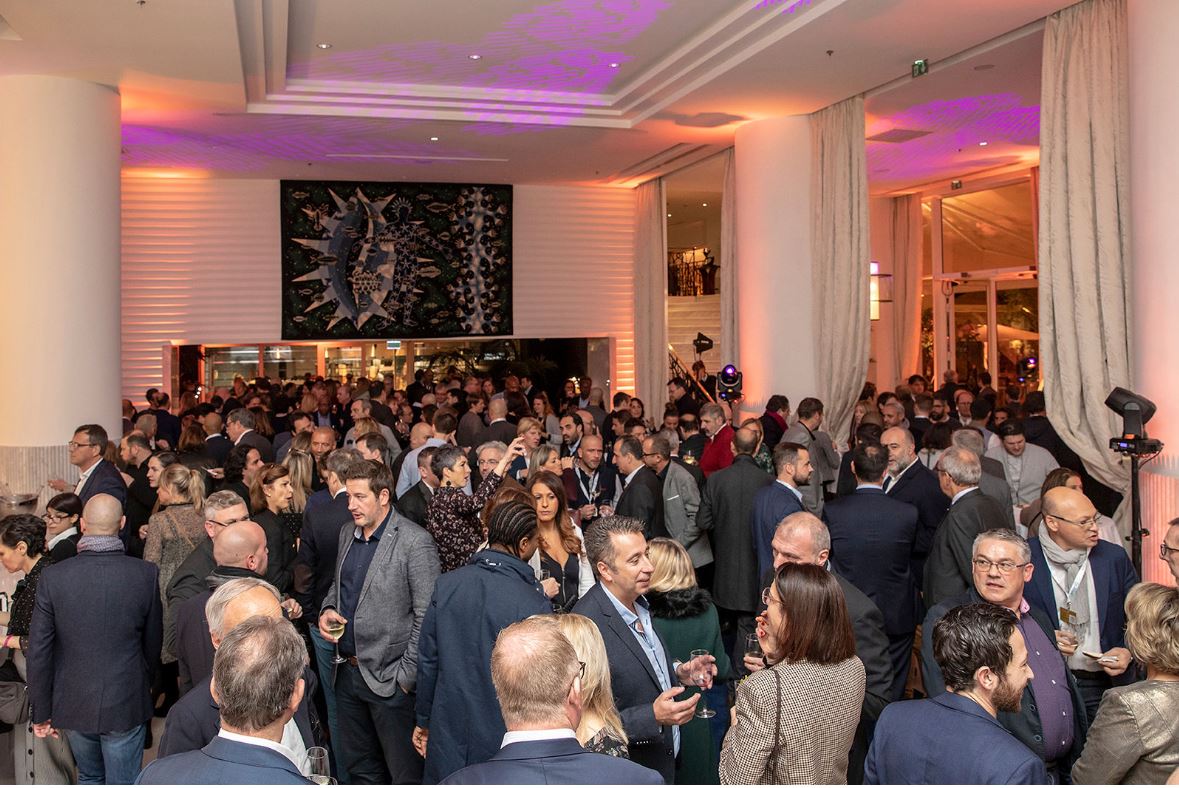 A meeting dedicated to professionals in the working environment (services for occupants, sustainable development and innovation, design and layout of workspaces…), purchasing professionals and architects whose aim is to encourage direct "face-to-face" meetings between Top Decision-makers and Exhibitors through pre-organised and highly qualified meetings prior to the event. As a crossroads for privileged exchanges, an instant business platform, WORKPLACE MEETINGS is, all the more so in times of crisis, an effective lever for the development of your business.
7094
Meetings & Business Lunches
PRE-ORGANIZED/ULTRA-QUALIFIED APPOINTMENTS
Weyou Group has implemented a high-performance "matching" software program to ensure that your appointments and lunches meet your expectations as closely as possible. One month before the show, Top Decision Makers and Exhibitors have access to this platform to manage their appointment requests via their intranet. The setting up of appointments is done in 3 major steps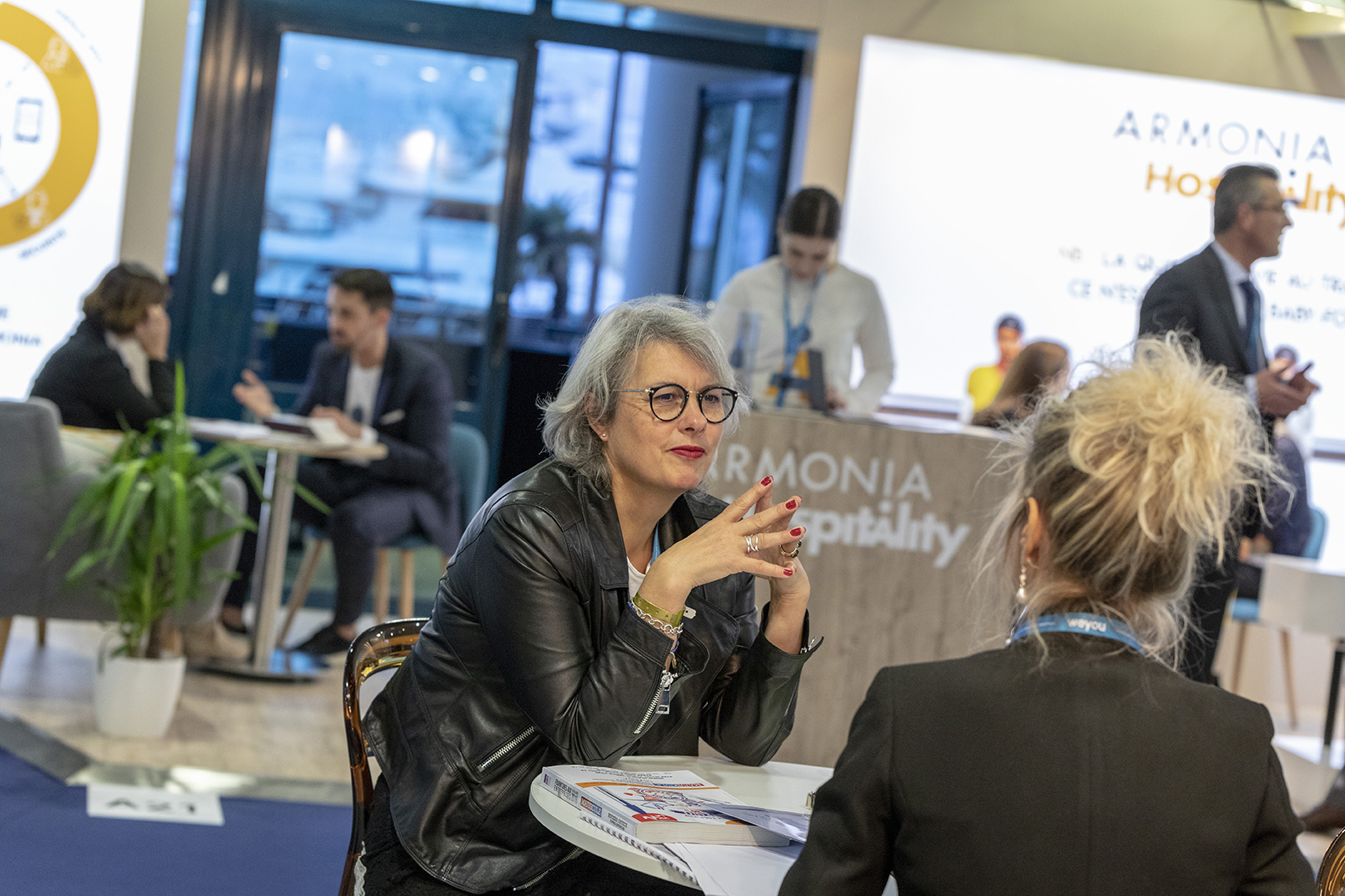 EXHIBITORS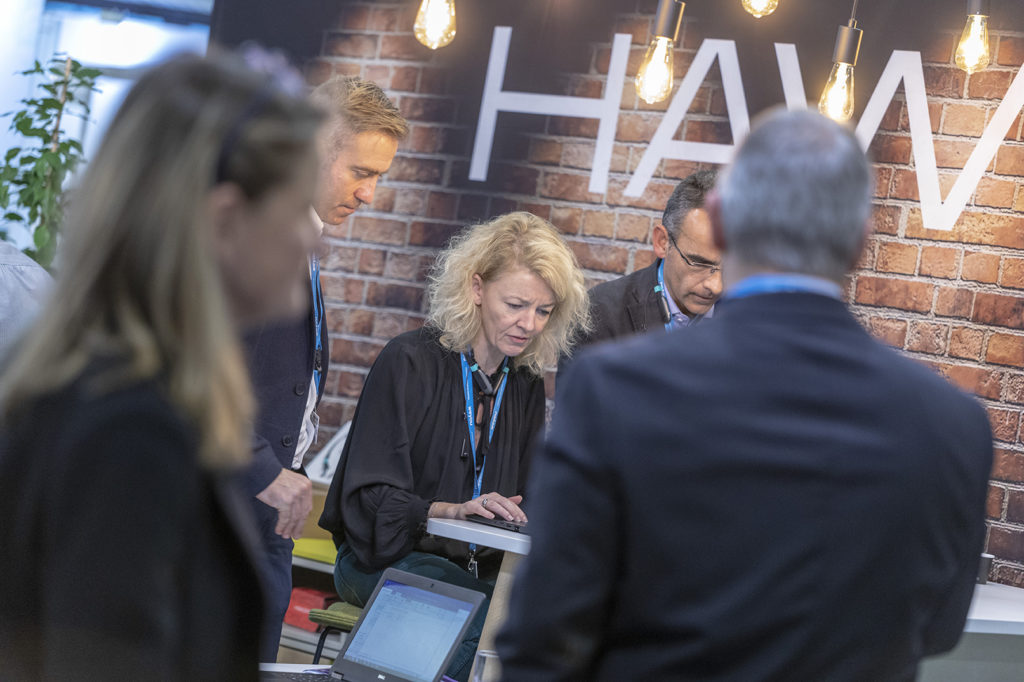 The only one-to-one business networking exhibition dedicated to work environment professionals (occupant services, sustainable development and innovation, design and layout of workspaces, etc.), purchasing professionals and architects.
THE GUESTS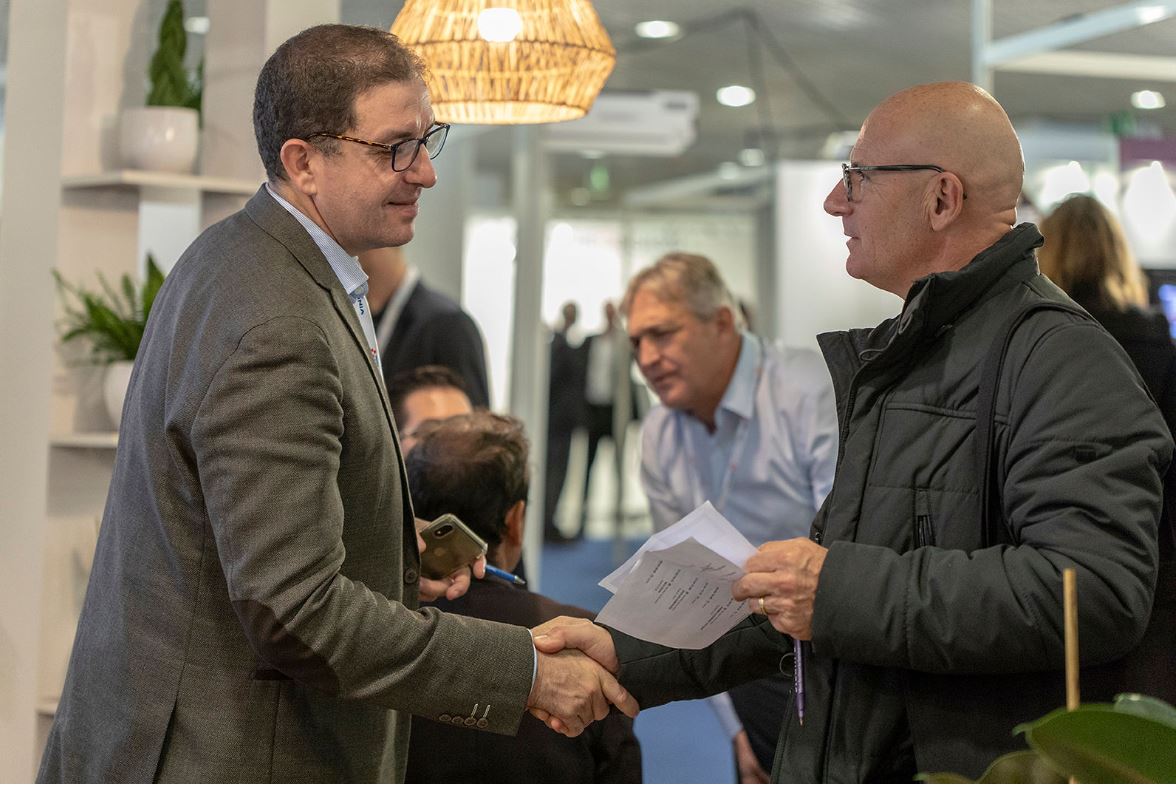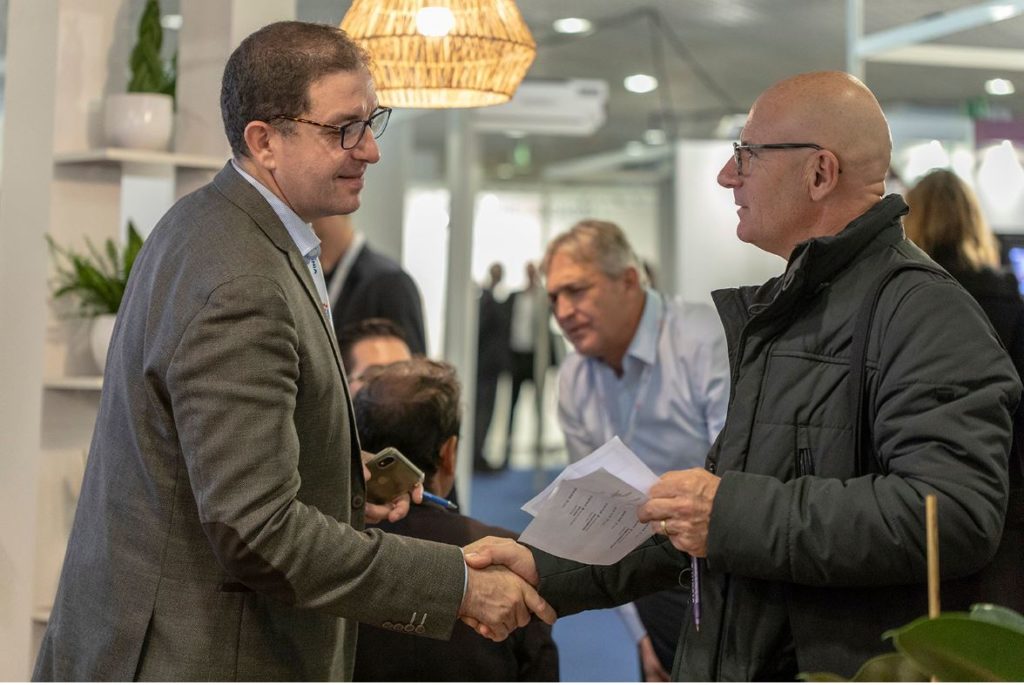 As part of its Top Decision Makers Programme, WORKPLACE MEETINGS invites clients from companies with more than 300 employees in all sectors of activity and, for the first time, architects managing projects with more than 300 positions.
AN EVENTFUL PROGRAM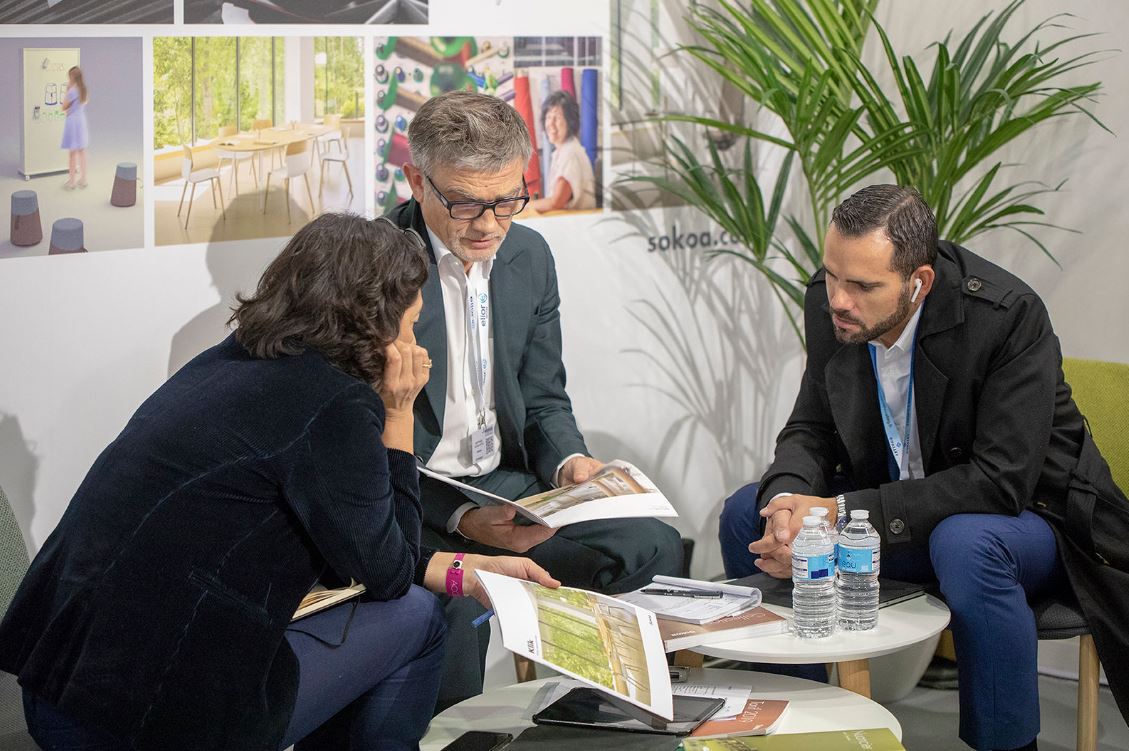 How and where are we going to work? A programme of keynotes and premium conferences proposed by our institutional and press partners to be as close as possible to the evolution of work spaces. Bold and daring workshops led by the exhibitors.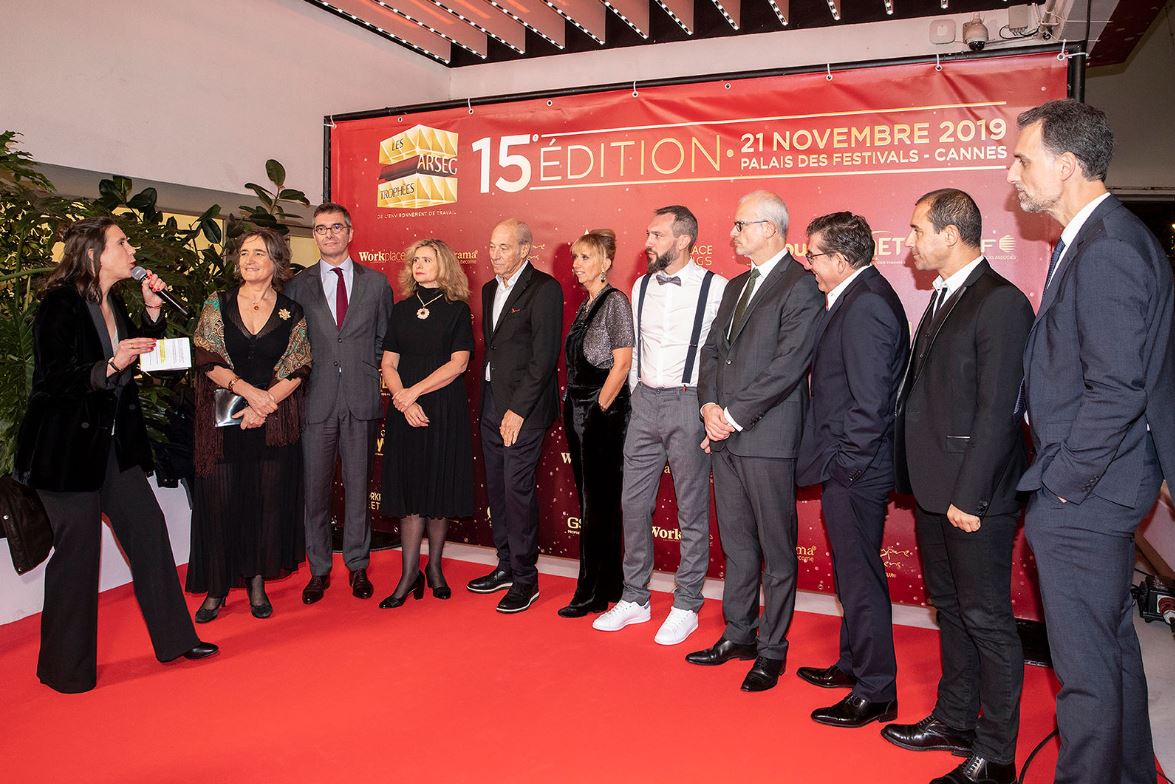 The ARSEG Working Environment Awards will be held for the fourth time in Cannes in the prestigious Auditorium of the Palais des Festivals et des Congrès, which hosts the closing ceremony of the Cannes Film Festival.
DATES
April, 6th, 7th & 8th 2021
TIMETABLES
Wednesday 7th April 9:00 am – 7:00 pm
Thursday 8th April 9:00 am – 6:00 pm
PLACE
Hall Riviera – Palais des Congrès et des Festivals de Cannes
The Croisette CS 30051
06414 Cannes Cedex – France